The Team

Jane M Wulfekuhle
Associate Financial Representative
Office 563-927-2208

Manchester Office
Jane started with Northwestern Mutual in January of 2007 and is the first face clients see when they enter the Manchester office. Jane's been on Matt's team since he moved his office to Manchester and has obtained her state Life and Health Insurance licenses to become an Associate Financial Representative. She is currently working on becoming investment licesed as well. She is a vital aspect of Matt's team by providing excellent client service, follow through on underwriting, initiating insurance applications and investment paperwork, and will be able to help you with any questions or service that is needed.  If she doesn't have the answer within her vast knowledge of the company's products she will quickly find it.
Prior to joining Northwestern Mutual, Jane was working for the local livestock auction where she recorded sales of animals in the sale ring as well as closing out sales in the office area.  She really enjoyed interacting with all of the farmers from the area.
Jane and her husband, Dan, reside outside of Delhi and have four grown children.  They recently became "empty nesters" when they moved their youngest to college.  They own and operate their dairy operation and recently upgraded to robotic milking units when their oldest son and his family decided to come back to the family farm.  Jane greatly enjoys any time she gets to spend with her granddaughter whether it's babysitting on a Saturday morning or playing with her on the swing set. Jane is an avid Iowa Hawkeyes and Chicago Cubs fan and a few of her favorite memories with her family are visiting relatives in Chicago where they attended many Cubs games and spent time at Six Flags Great America. With her children all grown, she especially enjoys any time that the whole family is home.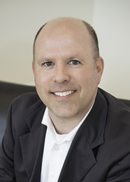 John J Schmitz
Associate Financial Representative
Office 563-927-2208
Mobile 563-920-8553

John joined Northwestern Mutual in 2016 and joined Matt Schulte's internal team in 2017 as an Assistant Financial Rep (AFR). He has been assisting Matt with his growing practice by helping with both new and existing clients. He helps existing clients by conducting reviews on their financial blueprint and answering questions that can pop up over time. He helps new clients by meeting with them to learn and listen on what is going on in their lives and assists them in meeting those goals. John also helps with scheduling appointments on both Matt's calendar and his own.
John graduated from West Delaware High School in 1999, he then attended Kirkwood for one year. From 2004 to 2016 John was employed as a route sales manager with the Schwan's Food Company, during his time at Schwan's he enjoyed getting to know his customers on both a business but more importantly a personal level. When John joined NW Mutual, he obtained his Life, Disability and Long-Term Care Insurance license along with completing the Series 6 Securities exam to help clients with a wide variety of investment options. In the near future John plans to complete the Series 7 exam as well.
John is married to his wife Julie, together they have two children, Jack and Jillian and live in Manchester, Iowa. In John's spare time he loves being outside as much as possible. He enjoys working in his yard, deer hunting, Salmon fishing on lake Michigan with his dad and brothers, bike riding and soaking up the sun.  One thing on his bucket list is to complete the full week of RAGBI by dipping his bike tires in the Missouri river and ending at the Mississippi river. He also enjoys traveling, John and Julie would like to go back to San Diego again for a family trip.
Kinsey D Meyer
Internship Development Officer
Office 563-585-0536 ext. 208

Kinsey Meyer is not only new to the Dubuque Office as Development Officer she is also new to Northwestern Mutual. As the new Development Officer, Kinsey will not only be covering Dubuque but also Manchester, Monticello, Elkader, Fayette, and Decorah. Kinsey's main responsibilities as Development Officer to make sure all offices are growing at the capacity needed, grow our internship program, create a lifelong professional development experience for interns, as well as coach our new full-time representatives on building lifelong relationships with clients so they can help them create personalized financial plans built on their unique needs and desires.
Before Northwestern Mutual, Kinsey was living in Ames, IA where she studied Fashion at Iowa State University. Upon Graduation, Kinsey bought a women's clothing consignment shop she was and still is running, called Miss Meyer's Clothing Consignment. It will be 4 years of ownership in August. Buying a business at the age of 23 was the hardest yet most fulfilling thing she has ever done. Although it tested her willpower, she gained knowledge on the importance of being an active member of a community, customer service experience, accounting experience, and all-around time management skills.
When she isn't checking in on the store or busy planting roots and getting involved in the Dubuque Community, you will find her with her Corgi Cash, her Lab Benelli and her boyfriend, Jake Kluesner. They are usually all participating in some sort of outdoor activity whether it be riding bikes, rollerblading, camping, or fishing and boating at her family's lake home in Lake Park, IA.